Management Team
Our strong management team is the foundation of our business. These individuals work hard to provide expert guidance and direction to our financial representatives in order to support their success as independent business owners.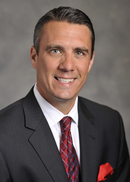 Ryan J Kramer
Managing Partner
ryan.kramer@nm.com
Office 630-353-2320
My Networks:
Ryan is from Forsyth, IL, near Decatur. He graduated from Illinois State University with a B.S. in Marketing in 1998. He started with Northwestern Mutual Financial in 1997 through an internship his senior year and became a full-time Financial Representative in June of 1998.
Ryan has received many industry awards, including Million Dollar Round Table (MDRT) Qualifying Member from 2003-2009, National Sales Achievement Award (NSAA) 2002, 2004, 2006 and National Quality Award (NQA) 2002, 2006-2010. He was a finalist (#9) for the Mike Gish Memorial Award in 1999. He finished in the top 100 of New Clients for the entire company multiple times, a perennial 100+ lives writer and +33QI qualifier.
Ryan was the Network Office New Financial Representative of the Year in 1999, in the John Wright Agency. He was a Top 10 (#7) College Unit Director and then became a Field Director for 3 years. In October 2005, Ryan relocated to Cincinnati and joined RPS Financial Group as a Managing Director where he opened a scratch district office. Ryan won the OARS award his first two years eligible in Cincinnati. Ryan took over as Managing Director in Kansas City, Missouri in the spring of 2008. In just over 4 years the office grew by over 65% in production and continually finished in the top 3 in the country in lives, new clients and premium. In 2012, the Kansas City college program finished #3 in the country.
Ryan was awarded the Ingram's magazine's 40 under 40 in Kansas City in 2012. In October of 2012, Ryan relocated to Northwestern Mutual home office in Milwaukee taking on an Assistant Regional Director role. In that role, he traveled around the country working with our Northwestern Mutual offices and preparing for his last role as Managing Partner. On June 1st, 2015, Ryan assumed the role of Managing Partner in Downers Grove, IL, which serves the Chicago land area with offices in Chicago, Naperville, and Schaumburg.
He enjoys many sports, exercising and has been involved with Children's Mercy Hospital and a member of Church of the Resurrection. Ryan recently relocated to Elmhurst, IL with his wife, Jennifer, his son Kasen and daughters Kinsley & Kadence.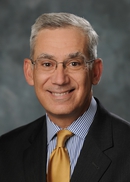 Frank X Ribaudo
Chief Financial Officer
frank.ribaudo@nm.com
Office 630-353-2394
Frank Ribaudo joined Northwestern Mutual in July 2012.  He brings more than 25 years of industry and consulting experience to his role as Chief Financial and Operation Officer.
  Frank has experience as a business leader in accounting and finance; IT strategy, governance, and  functional design; manufacturing operations; supply chain planning and execution; and business process re-engineering.  Prior to joining northwestern Mutual, Frank was the Director of Manufacturing and Distribution industry practice for West Monroe Partners.
Frank earned a Bachelor of Science degree In Accounting from New York University and  Master of Business Administration degree from the University of Chicago.  He is a Certified Public Accountant and serves as an Adjunct Professor of Accounting at North Central College in Naperville.  Frank resides in Naperville, Illinois with his wife, Cheryl, and two sons, Nicholas and Jeffrey.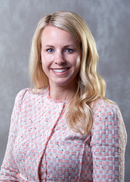 Christine E Harezlak, CFP®
Chief Development Officer
christine.e.harezlak@nm.com
Office 630-458-7010
Christine joined Northwestern Mutual in 2000 as a Financial Representative Intern and has since progressed with the company as an Associate Financial Representative, Director of Operations, Financial Representative/Field Director and Chief Development Officer.
She graduated from Eastern Illinois University in 2001 with a major in Finance and has her MBA from Northwestern University's Kellogg School of Management (2008) with concentrations in Finance, Strategy and Marketing.
Christine's biggest professional accomplishment since joining Northwestern Mutual is being awarded #1 Field Director in the company (2007).  This achievement aligns with her passion of helping new Financial Representatives realize their potential.  In her current role as CDO, she oversees Financial Representative Recruiting & Selection, New Financial Representative Development and Leadership Development for all 4 offices.
Christine is married to Dan and resides in Elmhurst, IL.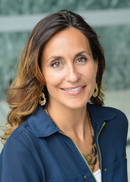 Jennifer M Khadivar, MBA
Chief Marketing Officer
jennifer.khadivar@nm.com
Office 630-353-2390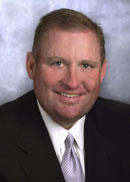 Managing Director
Office 847-969-2500
Scott Carr, CLU is the Managing Director of our Schaumburg district office and started with the Northwestern Mutual as a college intern in October of 1984.  Scott was a Top 10 College Representative for the Illinois State University Redbird team.  Upon graduation, he moved to Chicago and joined the Northwestern Mutual in Northfield, IL.  In 1986, Scott's first full calendar year in the business, he qualified for Million Dollar Round Table.  In 1986, he was the Top 10 First Year Representative, in 1987 he was the Top 10 Second Year Representative, and in 1988 the Top 20 Third Year Representative.  In December of 1987, at the age of 25, Scott opened a District Network Office in Schaumburg, IL. Today, the office ranks in the top five in production for the Northwestern Mutual and since opening in 1988 has produced over $1 billion in sales.
Scott is married to Beth and has two children, Megan (21) and Matthew (19).  They reside in Long Grove, IL.  Scott enjoys spending time with his family as well as being an avid golfer.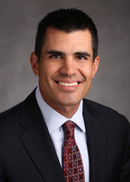 Managing Director
Office 773-537-2044
Mobile 630-607-9088
Trent Mausser is the Managing Director of our River North district office.  Trent began his career with Northwestern Mutual as an intern in April of 2001.  He graduated from the University of Northern Iowa in December 2002 with a major in Finance and a minor in Economics. After graduating Trent moved to Downers Grove, IL and began his full-time career with The Effner Financial Group in January 2003.   
Trent accepted the College Unit Director leadership position in June 2005 and was named a Top 5 College Unit Director within the Northwestern Mutual Company in  the awards year 2005 - 2006.
In his next role as the Director of Development within the Effner Financial Group in 2007, Trent coached and mentored all of the new full-time representatives. While in the Director of Development role, Trent also grew his personal practice to Million Dollar Round Table level production, becoming a qualfiying member in 2009.
In 2008, Trent was promoted to Field Director with The Effner Financial Group and transitioned to his current position, Managing Director, in May 2009. He is responsible for recruiting and developing new Financial Representatives, as well as continuing to grow his own personal practice in Chicago, IL.
Trent and his wife Shea are the proud parents of Reece, Claire, and Lauren.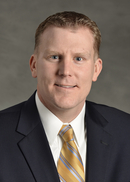 Managing Director
Office 630-723-5060
Bob joined Northwestern Mutual in 1999, initially with The Scott Carr District Network Office in Schaumburg, IL. He was named Rookie of the Year for the Harry Hoopis Network Office and Scott Carr District Network Office. Bob has obtained MDRT membership for ten years, (Qualifying Member 2005 - 2013, Qualifying/Life Member 2014), and also spent most of that time in various leadership roles including mentor, recruiting field director and most recently appointed Managing Director in Naperville, IL. Bob believes financial security is different for every person and it varies throughout life. Bob looks at the process of achieving financial security as the confidence that comes from taking action today to provide for tomorrow. He believes his role with his clients and reps is first, understanding their vision, and then making it come to life. Bob is currently the Managing Director at Northwestern Mutual-Naperville and lives in Wheaton with his wife Kelly and three sons Russ, Ben, and Will. In his free time, Bob enjoys spending time with family/friends, golfing and fishing.
District Director
Office 630-353-2359
Carm grew up in the Chicago area and is the oldest of four children.  His longstanding allegiances have been with the Chicago White Sox and Chicago Bears.  Carm enjoys spending time with his wife Kristen, daughter Aubri, and dog Samie.  Their family also looks forward to welcoming their new baby boy in March of 2016!  They reside in Lisle, IL and are blessed to have a large, local network of family and friends who provide a solid foundation and support to their life.  Carm enjoys playing the guitar, traveling and volunteering/supporting the Feed My Starving Children organization.  However, nowadays, most free-time is spent playing with blocks and watching "show.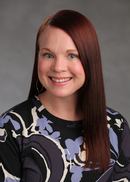 Colleen Lynn Clarke
Director of Training
colleen.clarke@nm.com
Office 630-353-2300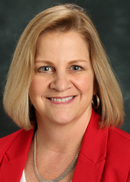 Lisa Rose Trychta
Director of Operations
lisa.trychta@nm.com
Office 630-353-2302
My Networks:
Lisa is the Director of Operations and Sales Execution Team (SET) Director in our Downers Grove Network Office. After graduating from Benedictine University with a degree in Communications, Lisa began her career with General Electric as a Customer Service Representative for the Eastern and Central sales districts. After six years with GE where she moved into an internal auditing role, she spent time at home raising her two children.
Lisa joined Northwestern Mutual in 2009 as an accounting assistant. She progressed within the company, first as an Associate Financial Representative, SET Coordinator, Director of Operations and has recently added Director of SET encompassing the Network and District Offices.
Lisa resides in Naperville and enjoys her time volunteering and golfing.